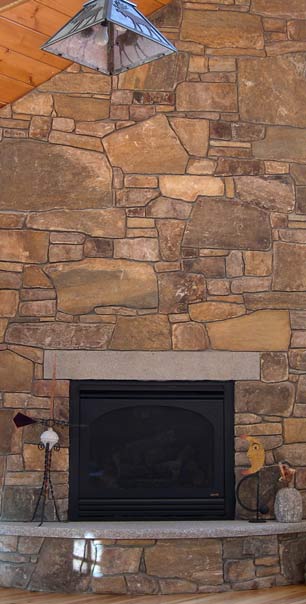 Creating and Constructing Beautiful Works of Art in Stone
Stone Age Design, LLC
Our goal at Stone Age Design, LLC is to work with you to attain your artistic vision. With over 25 years of experience, the owner of the company, master stone mason, Chad P. Sanborn, has built an excellent reputation for getting the job done in a timely fashion, having exceptionally high standards of workmanship, and being easy to work with.
At Stone Age Design, LLC, we pride ourselves on effectively communicating with architects, builders and home owners. We specialize in fireplaces, chimneys, walkways, patios and custom stone work.
Chad and his team always welcome a challenge, and absolutely love the art of stone masonry. Because we have such a passion for this ancient art, it shows in the great pride we take in our workmanship, our artistic abilities, attention to detail, and the quality seen throughout all of our work -- all leading to the superior reputation Chad has achieved over the past 25 years.
References available upon request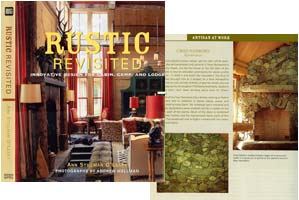 Chad Sanborn featured in book 'Rustic Revisited'
view as pdf
[301 KB]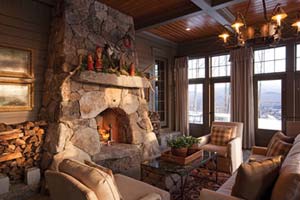 Stone Age Design in
New Hampshire Home
magazine
Read story